Cardwen Farm Holiday Cottages
Nestled amongst farmland on all sides, yet an easy 5 minute walk from the village shops and gastro pub your stay at Cardwen Farm will give you that feeling of splendid isolation yet moments away from popular Cornish fishing villages Looe and Polperro. Welcoming dogs and their well behaved owners with open arms, smiles and biscuits (for the dogs!)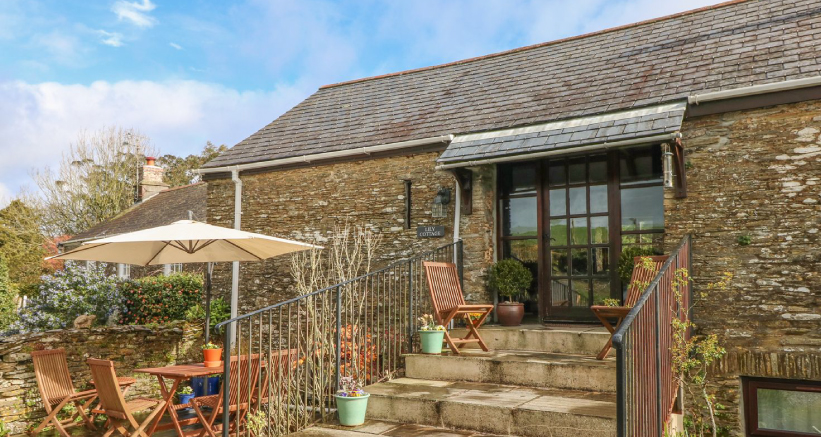 Idyllic Views
Cardwen Farm is set in 2.6 acres of stunning mature gardens with ponds and streams, that run into the nearby fishing village Polperro. Surrounded by farmland on all sides of the property you will enjoy a feeling of splendid isolation – without getting lost down the back lanes finding us.
We often have cows or sheep poking their heads over the fence, amused by the antics of Archie the cockapoo or our hens. With over 200 different species of Azalea, Rhododendron & Camellia, perennial beds, mature trees, statues and a fruit orchard there is something lovely to see all year around. 


Places To Visit
VIEW MORE
"Thankyou so much for letting us stay at Cardwen. Everything has been catered for. Its been a lovely experience, the house atmosphere is fantastic, the locality of the farm has made it easy to visit all our destinations…."
Alan & Fiona October 2019
"What an amazing place to stay! You have thought of literally everything! The farmhouse has a lovely homely atmosphere yet the feel of luxury! I've taken some inspiration home with me. We have had plenty to see and…. "
Krissy, Hugo & Tobias September 2019
"Thankyou for such a warm and comfortable holiday at Cardwen Farm. You have kindly looked after us in your fabulous home. Trebah Gardens – the hydrangeas are still blooming. Constantine Bay & Par Sands plus Seaton Beach…."
Lis & Charles, Jet the Lab November 2019
I smile at the change of season, snuggle into my favourite jumper, feel nice and snug in my coat. Hello again stretchy jeans, wiggle my toes into my fleecy boots. Embrace the crisper salt laden wind, smile at the colours of autumn. Cornwall is so beautiful now, so...